Ngoc-Tuan Hoang's speech at the conference "From the Editors: Migrant Communities and Emerging Australian Literature" (a Sydney Writers' Festival event) on 02/06/2007, at the Liverpool Regional Museum, Sydney.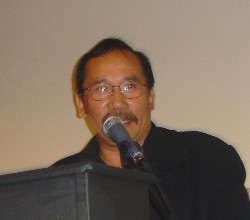 Twenty-four years ago, when I arrived here as a refugee, I found that literary activities of the Vietnamese-Australian community seemed almost non-existent. There was not any Vietnamese-language literary journal/magazine in Australia. Only one or two Vietnamese-Australian writers emerged from the Vietnamese community nationwide, and they had to send their poems and short stories to only one or two Vietnamese-language literary magazines in the USA or France. In Sydney and Melbourne there were only a few bi-weekly and weekly Vietnamese-language newspapers that published a mixture of daily news and all kinds of paraliterary community-based writings. I immediately felt a huge need for a Vietnamese-language literary journal because I believed that there were a lot of potential writers waiting to be discovered. I wanted to roll up my sleeves right away and establish a literary journal, but it was impossible for me to do it all by myself. The first step to be done was that I had to have a number of writers who were enthusiastic enough to share the work. The problem was I didn't know who they were and where I could find them.
I began to interact with the Vietnamese community as a guitarist and singer. I took my guitar and participated in various community gatherings, hoping that I could have opportunities to meet with potential writers. However, after a few years working as a singing bird, I could only make friends with a few young people who showed some enthusiasm for writing. (Today I would call these young people "generation 1.5"[1] because they left Vietnam when they were in early teenage years and received their high school education in Australia and, therefore, they were caught somewhere between the two cultures, between the two languages.)
I happened to become a voluntary editor for Vietnamese-Australian young adult writers in 1986, when a group of university students asked me to help edit an issue of their magazine. They handed me a bundle of writings including many poems and some short stories in Vietnamese language. I read through it, and the first thing I recognised was that they wrote as a respond to their need for expression rather than as a literary activity. Every poem and story was filled with ideas and images: their sea journeys, their anxious feelings about the new life, their anguish of being uprooted, their stress of being marginalised... However, most of these writings lacked a literary quality. I told them: "It's extremely difficult to edit them. Perhaps I can only help you correct spelling and grammatical errors..." "What's wrong with them?" they asked me. "Nothing wrong, but most of these writers do not really try to make literature. They mainly want to express themselves..." I said. And my young friends admitted: "Yes, we mainly need to express ourselves."
I fully understood their need because I also had the same need. That was a kind of "expressive therapy", where writing as a healing process is emphasised rather than the final literary work. Now I still remember that during the first months after I arrived at a refugee camp in the Philippines I always had an urgent need to write something. I scribbled in my notebook whatever came to my mind: a feeling, a dream, a nightmare, a desire... without any literary intention. Many years later in Australia, when I could find peace in my mind, I opened that notebook again and I found a lot of materials for my literary works.
However, thanks to that issue of the student magazine, I could collect a few young writers who really wanted to go further into literature. In 1987, we decided to pull out our pockets and found a Sydney-based bi-annual literary journal under the name TAP HOP [Come Together], and I assumed the role of editor and mentor. Our young writers contributed their poems and short stories; and they helped me collect more items from their friends. Some of my literary friends from Melbourne also joined as contributors: Thuong Quan, Nguyen Truc Tam, Le Dai Lang. That would be the very FIRST Vietnamese-language literary journal for new and emerging Vietnamese-Australian writers!
In order to produce quality writing, we held meetings – weekly, with snacks and drink! – and we exchanged ideas. We talked about specific topics. We discussed writing techniques. We helped each other sort out things that obsessed our minds. And we began to write, enthusiastically. The first issue of our journal was, predictably, about human rights and the plight of refugees. No matter at all, because in literature any themes are good. The main thing was "How to write?"
When I received a bundle of items for the first issue, I discovered that, apart from items created by more experienced writers like Uyen Nguyen, Vo Quoc Linh and Thuong Quan, many of my young friends wrote in the tradition of a bygone era. They endorsed the aesthetics of the Vietnamese '50s-'60s literature. Their writings looked more like that of my father than of young Vietnamese! But, of course, it was difficult for them to escape it. It was what they were taught in weekend Vietnamese class in Sydney suburbs! When they left Vietnam they were young teenagers and they brought with them influences of social realist literature, which they only wanted to discard forever, and, if at all, a very thin literary heritage of the pre-1975 modern Vietnamese literature.
I called a meeting with my young friends and explained to them my concerns. I told them that their ideas were extremely interesting but their writing styles did not serve them well, that their contemporary issues could not be expressed well through the tongues of people in Vietnam in the '50s and '60s. I suggested to them that they should use their own daily language instead of re-using worn-out words and phrases borrowed from old books. They said that they were not confident with their own language because either it might be a kind of broken, naive language or a Vietnamese language patched with English words. I said to them "let it be". Some friends said this idea was good because it challenged them to write by themselves and not let any old Vietnamese ghosts hold their hands writing for them. I showed them many examples of contemporary Western poetry and prose. They said they could use such styles in English, but they couldn't do so in Vietnamese, because Vietnamese readers in the community would think that they were crazy. Heated debates ensued. One person asked: "So why didn't we write in English?" And another person said most Vietnamese readers wouldn't read English, and white Australians wouldn't care to read about the Vietnamese issues. I told them if they wrote in such a fossilised fashion, their writings wouldn't show any traces of their generation and wouldn't be their true voices at all. "But we can't avoid it!" they said, "Because most Vietnamese readers wouldn't expect us to write like avant-garde Westerners." Another person boldly said: "If you only write to satisfy their expectations, please don't think that you're making literature. You can write for any Vietnamese daily newspapers and weekly magazines, and we don't need to spend time, energy and money to publish a literary journal any more." He also proposed a positive idea that they should write primarily for themselves and for readers of their own generation and, by doing so, they would be able to help change the literary taste of Vietnamese people, and that would be a good cause for our journal.
Incidentally, the debates cooled down and they generally agreed that they wouldn't need to shock Vietnamese readers with "too avant-garde" writing but they would use their contemporary language and discard the well-worn styles. About a month later, my young friends came back with their new versions and, to my delight, I could find a number of good items. Perhaps some aspects of their works were rough and naive, but they are much more personal and contemporary, indeed.
But such an amount of good items was not enough to make a 150-page journal; therefore I proposed that we could fill the gap with Vietnamese translations of some foreign pieces. I also believed that translating great works of literature could be a good way of training for young writers. And it was true. Some friends spent their time translating Western contemporary poems and short stories and told me that they enjoyed reading those writings even more than old Vietnamese literature and while doing translations they had opportunities to go the depths of literary styles and learn a lot.
The first issue of TAP HOP came out. Because our budget was very limited, we had to do all the jobs for the journal: we use a Macintosh to type, then inserted Vietnamese diacritical marks by hand; we designed the cover; we did the layout; we rolled our sleeves and helped at a friend's printing shop; we cut and bound the books; we delivered them to bookshops; we donated them to libraries and we posted them to Vietnamese writers and editors overseas. We could sell only a few dozens of copies at the book launch and, after that, we gave them out for free. Then we sat back and waited for the echoes.
Actually the feedback was very positive. A Vietnamese newspaper in California devoted a special "literary supplementary" to introduce and reprint the whole contents of our journal. Some established writers sent to us their compliment letters. Our young writers brought beer and big smiles to my place and said: "So we're really making literature!" And with a burst of overenthusiasm, we pulled out our pockets again and bought a second-hand printer and installed it in my garage.
Half a year later, the second issue came out. The content was very much improved in both quantity and quality. Most of our young writers showed more confidence in their writing styles. Some of them even adopted daring experimental approaches. We reduced translations because we received new writings from overseas contributors. The general theme was also shifted to a less political and more artistic direction.
But the feedback was a mix: while lots of positive comments came from literary circles, we also heard complaints from readers in the community, such as "Some writings are weird!" "It was hard to digest!" etc. This, in fact, made some of our writers worried. They said that if we continued to pursue this direction we would further reduce our already small audience. However, other writers and I felt that we had chosen a right direction. I believed the marginal position should be a desirable one, which would help us escape the common expectations of readers for bland and conservative styles. While the majority of literary works of the time could already satisfy common readers, I believe we should liberate ourselves from that burden and focus on exploring new approaches.
Anyway, we all were very happy when a well-established journal in California devoted a special issue to introduce emerging Vietnamese writers from Australia: Uyen Nguyen, Vo Quoc Linh, Pham Chi¸Cao Huy, Le Than, Vi Muc¸Cheo Reo, Hoang Nha Trang... It praised TAP HOP as a great contribution to Vietnamese literature overseas, and it regarded our emerging writers as great potentials.
Then the third issue came out with full-coloured covers and more thoughtful layout. The journal was again improved in many aspects and, again, it received excellent feedback from the literary circles. But, unfortunately, it was our last issue, because after the third issue most of our writers had to spend their time studying hard for their final year in the university. We had only a number of excellent items, not enough for the fourth issue and, instead of keeping them in the drawer for too long, we sent them to journals in the USA. After graduation, most of our writers were busy with many other things. Some of them could still write occasionally but, after a few years, their literary enthusiasm was slowly fading out.
Once, during a friend gathering, I asked my friends why they didn't try to write regularly. They told me that it was extremely difficult for them to keep the fire, not only because of their restricted timetables but also because of many other reasons. They couldn't see a bright future for Vietnamese writers living in exile. Creative writers are lonely people, and writing in Vietnamese-language in an English-speaking country makes you suffer a much more lonely life. And what was the reward after you have spent lots of energy, time and even money to bring your writings to the audience? A small and silent audience and some occasional feedback from the literary circles? It might not be enough to give you ongoing vitamins to continue your sacrifice, unless you felt 100% sure that you had a truly great talent and your writings would really contribute to the development of Vietnamese literature, or unless you were born with an unquenchable passion for literature no matter whatever challenges you had to deal with.
Yes, it was extremely difficult. And most of my friends stopped writing. Later, they all became successful people in their chosen fields. Their love for literature was still hidden in them and made them become keen readers and great supporters and sponsors of literary activities and events.
I myself also couldn't write regularly any more. Although I kept reading passionately, I turned to music and theatre and was working actively in these fields for the next 10 years, until my dear friend – the famous literary critic Nguyen Hung Quoc – called me to join hands for a new Melbourne-based literary journal called VIET.
With some financial support from the Victoria University's Department of Asian and International Studies for the first few issues, and with the editorial board comprising a number of well-established writers, and under the leadership of such a literary figure like Nguyen Hung Quoc, VIET – the first professional Vietnamese-language literary journal in Australia – came out like a shooting star.
Right from the beginning, VIET aimed at fostering and promoting innovative ideas. It chose an extremely challenging position and fiercely debate against any conservative attitudes, without compromise. And, thanks to this, VIET quickly became the very leading force in contemporary Vietnamese literature.
VIET#1 appeared in January 1998, comprising of items written by well-established and selected emerging Vietnamese writers from many countries and even from the Vietnam mainland. Its theme was devoted for new and experimental poetry, and it immediately attracted both readers' and writers' attention. But it was VIET#2 that put the journal on the forefront of Vietnamese literature. It was published in July 1998 with the theme: "Living and Writing in Exile" – a theme that touched the core of Vietnamese literature overseas –, and its approach was very radical. It demystified the positions of Vietnamese writers in exile and their counterparts in Vietnam mainland. It caused a storm among the Vietnamese literary circles worldwide. Nguyen Xuan Hoang, editor of the California-based VAN magazine, expressed that VIET#2 caused "more heat than the World Cup 98".
From VIET#3 to VIET#8 (its last issue), important and challenging matters concerning contemporary Vietnamese literature were presented and tackled, one after another. And each matter was explored in depth and width: from sex taboos in literature to the theories of postcolonialism and postmodernism, from personal conditions of exilic writers to the process of cultural globalisation, and so on. It was the first time in the literary life of Vietnamese community in exile there was a literary journal whose issues systematically appeared and occupied such an influential position.
VIET came out 10 years after TAP HOP and flourished with many more advantageous conditions, especially in the time when communication began to open up between the Vietnamese writers and readers inland and overseas. Vietnamese exilic literature did not look like a cul-de-sac anymore, because it began to have a new audience from its homeland and, at the same time, it began to have great hopes that it would eventually exert influences on, and become an alternative to, the government-controlled rotten socialist-realistic literature of its homeland.
Within only 4 years, VIET could achieve greatly in many aspects: it provided Vietnamese writers and critics with an exciting laboratory to test new aesthetic directions and new theoretical approaches; it set new standards for both creative and critical writing; it provided a suitable medium for many new and emerging writers both from overseas countries and Vietnam mainland to display their literary experiments and discoveries. In fact, VIET did invoke enthusiasm in many new writers and did revive long-dormant passions in many others who had stopped writing for a long time. In Australia in particular, a plethora of long-lost and new faces of both generation 1 and generation 1.5 Vietnamese-Australians suddenly appeared: Uyen Nguyen, Vo Quoc Linh, Pham Mien Tuong, Vi Hoa, Chim Hai, Nguyen Hoang Tranh, Le Van Tai, Tran Dinh Luong, Hai Ha, Nguyen Nhu Nui, Nguyen Hoang Van, Hoa Khanh, Nguyen Minh Quan, Tran Loc Binh, Ta Duy Binh, Dong Phuong, Francis Nguyen, Cham Khanh, Tu An, Minh Nguyet...
Of course, VIET did suffer financially because it was not a commercial product, but it could survive until the year 2001 then it transformed and expanded itself into the Sydney-based website TIEN VE (http://tienve.org).
In February 2002, with the financial and technological assistance of a number of art/literature enthusiasts and writers, TIEN VE was founded. It was the FIRST and ONLY Vietnamese online journal that updates its contents daily. Nguyen Hung Quoc and I assumed the roles of co-editors-in-chief. Also on the editorial board are Pham Quang Tuan (composer), Nguyen Hoang Van (critic), Ta Duy Binh (playwright), Vo Quoc Linh (poet), and Nguyen Hoang Tranh (one of the few most well-known 1.5 generation writers in Australia). The front-page of TIEN VE displays the following statement:
TIEN VE is an online centre for the arts (including literature, music, visual and performing arts) whose principal activities are presenting new creative works and organizing debates on aesthetic and artistic issues. The main aim of TIEN VE is to contribute to the formation of a Commonwealth of Vietnamese Arts, where, regardless of geographical and political differences, everyone can join and share their endeavour in exploration and experimentation so that artistic creativity is reunited with its original meaning, namely, the making of the new.
Over 5 years have passed from the day of its birth, TIEN VE still exists as a unique online centre for the arts. The well-known Vietnamese-American poet Dinh Linh wrote about TIEN VE as follows:
"With the government controlling all media outlets, Vietnamese poets have gone online to publish and to read each other. A single website, Tien Ve, is responsible for this phenomenon. Established in 2002 by critic/writer Nguyen Hung Quoc and critic/writer/musician/translator Hoang Ngoc-Tuan, both living in Australia, Tien Ve is unique because its contents are updated daily. Each morning, I wake up to find new poems, stories and translations to read, some of them even my own, submitted a day or an hour earlier. This webzine is alive and growing in front of everyone's eyes, and the cross pollinations between these new works are amply evident. In a recent radio interview, Hoang Ngoc-Tuan explains that his primary intention is to encourage experimentation, even if it means publishing imperfect poems, which are inevitable when real risks are taken. There is plenty of good to great stuff on here, however. Compared to the official verse culture in Vietnam, in which old men are browbeaten into penning puppy-love doggerel, where the more adventurous ones would insert a ghost or two into their stanzas to flaunt their "surrealist" credentials, Tien Ve kicks ass! Since it is practically the only literary forum in town, or, rather, the only game in the (Vietnamese) universe, many poets have chosen to use it as a repository for their entire oeuvre. With 1,043 writers in its archives, many of them international figures making their first appearance in Vietnamese, [...] Tien Ve is an indispensable resource for Vietnamese readers and writers alike, their window into the world at large."
[2]
At the present time, readers worldwide access TIEN VE at the rate of about 15,000 to 20,000 hits per day to enjoy a vast treasure that contains many thousands of poems, stories and essays, and many hundreds of musical, visual and theatrical works.
TIEN VE is indeed the largest and most influential online centre for Vietnamese literature and arts worldwide.
Looking back to the early days of Vietnamese literary activities in Australia, we can clearly see an enormous development: from the ill-fated TAP HOP (the first Vietnamese-language literary journal for new and emerging Vietnamese-Australian writers) to the Melbourne-based VIET (the first professional Vietnamese-language literary journal in Australia), and to the Sydney-based TIEN VE (the first online centre for Vietnamese literature and arts worldwide). I should admit that such a development is really beyond my wildest imagination twenty-four years ago. And now I could say one thing with a really optimistic voice : literary talents are always hidden somewhere like dormant seeds in the earth waiting for rain.
But all what I've just told you is only about the Vietnamese-language literature in Australia. You may wonder what has happened to the Vietnamese writers who create their works in English. I may say in haste that most of these writers are young Vietnamese people who belong to the generation 1.5.
Up to the present time, in Australia, the first and only anthology of their writings ever realised is a book called Cầu Nối – The Bridge: Anthology of Vietnamese Australian Writing published by Casula Powerhouse Arts Centre in 2004. Cuong Phu Le was the person who thought of making such a book after having done another book in the field of visual art.[3] So fortunately, I was commissioned by Casula Powerhouse Arts Centre to work as editor for this project. The main theme of this project focuses on creating opportunities for a number of talented Vietnamese-Australian writers of the generation 1.5 to explore the inner world of themselves, to express and share their feelings, desires and experiences with readers from all walks of life, Vietnamese and non-Vietnamese alike.
Of course I had had experiences in working closely with young writers in the field of Vietnamese-language literature while I was editing TAP HOP, VIET and TIEN VE, but this was the very first time I worked with a group of young Vietnamese who write in English, and it was also the first time I touched this theme of generation 1.5.
According to the initial plan, we aimed at having five established writers and five emerging writers, and we expected that each established writer would assume the role of a mentor for an emerging writer. However, that plan did not really work. Firstly, some established writers and emerging writers did not feel relaxed with the idea of mentorship. Secondly, some established writers quitted the project after having tried for a while, and some new emerging writers came to replace them. I had to try another method: internet group discussion, where everyone could exchange his/her thoughts and experiences with others. But even that method did not really work. Instead of discussing matters between themselves, many writers chose to contact me for advices (perhaps they felt a little shy to talk to "pen-mates" and more confident to talk to an "elder brother" or an "uncle"!). By the end, apart from my editorial duty, I unexpectedly became a mentor. Some writers even came to my place, made many cups of coffee, and consumed all my Sunday afternoon or kept me awake until dawn!
Cầu Nối – The Bridge involved ten writers: David Phu An Chiem, Michelle Chuong, Khoa Do, Hai Ha Le, Hai Van Nguyen, Hoang Tranh Nguyen, Huong Thao Nguyen, Anh Khoa Tran, Matilda (Hang) Tran, and Chi Vu.
Working closely with them, I discovered many things that my young friends in the 80' hadn't revealed to me (although they had surely been experiencing the same plight). I discovered that most of them exist in a strange cultural landscape: somewhere between the culture they inherit from their parents and the culture of the mainstream society. In their daily lives, most of them may appear as if they belong to both cultures: at work and school, they speak fluent English and mix well with colleagues of different ethnic backgrounds; at home, they may also speak fluent Vietnamese and communicate harmoniously with their families and relatives. However, their situation is not really like how it looks. Most of them only stand somewhere on the margins of the two realities and try a lot to communicate with both. This is a difficult position to stand firmly, and sometimes they feel they are torn apart. Reading Cầu Nối – The Bridge, we may have a glimpse of what each individual has been doing to create equilibrium – a bridge between the two realities, where they can stand more balancingly.
There is great diversity among the ten writers in terms of how each person chooses to approach the matter. Some writers may not focus so much on their daily issues in Australia as on the cultural heritage they are to carry and on the plight of refugees and emigrants they have experienced, from which they find meanings for their existence. Other writers choose to express more of what they have to deal with day by day: the sense of cultural difference, the sense of isolation, the sense of being abandoned, and even the sense of being rootless. We also see some of them looking for and find meanings of life in the cultural harmony between different generations within their family relationships.
Since I realised that this group of young writers had real potentials and their life experiences were very different from mine, I chose a method of mentoring that did not emphasise teaching and interfering but emphasised a mind-invoking approach. My main tool was various sets of questions to help them explore themselves and their approaches to writing. In fact, I found that brainstorm conversations around the topics might result in a breakthrough and, sometimes, even a serendipity, not only in ideas but also in writing styles.
Cầu Nối – The Bridge proved to be a very successful project. After reading the final version of the book, I was convinced to write these lines:
I believe that the reader will find this book beneficial in many respects. It not only gives us opportunities to look into the strange cultural landscape of young Vietnamese-Australians to know better how they really feel and what they need for their lives, but it also enriches us emotionally: reading through this book would bring us on a journey along the wide spectrum of human feelings. We may smile and cry at times. An interesting journey, indeed. More than that, going from page to page, from the beginning to the end, we will be convinced that these works are worthy of literary merits because they are written not only with passion and honesty, but also with true intentions for literary innovation. Particularly for Vietnamese readers, this book is a very meaningful gift: it assures us that the sap of the traditional culture is still flowing warmly in our young people. The ten writers are still young, or very young, but none of them approaches their traditional culture artificially, none of them treats it as an exotic decoration. They truly keep it in their minds and hearts, blissfully, or painfully.
[4]
More than two decades have passed since the time when literary activities of the Vietnamese-Australian community seemed almost non-existent. It has been a long and challenging journey. But it is a wonderful journey, indeed. Today, looking back, I feel enraptured with the momentum it has achieved, and I strongly believe this journey still promises many more beautiful landscapes.
I have said optimistically: "Literary talents are always hidden somewhere like dormant seeds in the earth waiting for rain." Now I want to add a few more words to it and make it like this: "Literary talents are always hidden somewhere like dormant seeds in the earth waiting for rain to open up, and they need light and warmth to grow into flowery trees."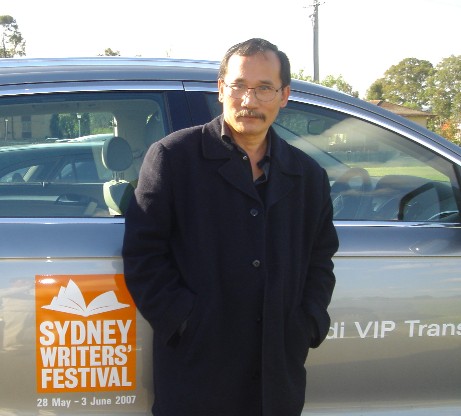 _________________________
[1]"Generation 1.5" is a term coined by R.G. Rumbaut and K. Ima, in The adaptation of Southeast Asian refugee youth: A comparative study. Final report to the Office of Resettlement. (ERIC Document Reproduction Service No. ED 299372). San Diego: San Diego State University, 1988.
However, I first came to know of this term through Cuong Phu Le in 2001 when he invited me to work with him for the book In-Between 1.5 Generation Viet-Aus (Liverpool, NSW: Casula Powerhouse Arts Centre, 2002).

[2]Dinh Linh, "Let Them Eat Pixels!", on International Exchange for Poetic Invention (November 21, 2006)
http://poeticinvention.blogspot.com/2006/11/let-them-eat-pixels.html

[3]Carmel Killin, Dunja Katalinic and Ngoc-Tuan Hoang [eds.] In-Between 1.5 Generation Viet-Aus (Casula: Casula Powerhouse Arts Centre, 2002).

[4]Ngoc-Tuan Hoang, "Editor's Introduction", Cầu Nối – The Bridge: Anthology of Vietnamese Australian Writing (Liverpool, NSW: Casula Powerhouse Arts Centre, 2004).